Restoring comfort to your home with fast, friendly, reliable service
We've been delivering exceptional plumbing, HVAC, and more to consumers for over 30 years. And we know how serious those needs can be to restore comfort to your home, especially in the harsh, desert climate. Restoring your comfort in your home is what drives us to do what we do.
Call us for your next home repair or upgrade, and see why our combination of on-time service, qualified technicians, and reliable repairs has made our services the one to beat in Arizona, Colorado, Nevada, and Texas.
Our Residential Services Include
Plumbing
Our plumbing services cover all of your needs, from routine maintenance to emergency repairs. Whether you have a leaky faucet or a clogged drain, our team of plumbing experts can help.
Drain Cleaning
Our drain cleaning services are designed to remove clogs and keep your drains flowing smoothly. Our state-of-the-art equipment and techniques ensure that your drains are cleaned efficiently and effectively.
Jetting
Our jetting services use high-pressure water to remove stubborn clogs and buildup in your pipes. This technique is effective for both residential and commercial applications.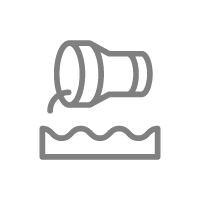 Sewer Camera Video Inspection
Our sewer camera video inspection services allow us to see inside your pipes to diagnose and repair any issues. This technology is non-invasive and provides a quick and accurate solution to any plumbing problems.
Leak and Line Locating
Our leak and line locating services use the latest technology to find the source of leaks and other issues in your plumbing system. This allows us to quickly and accurately repair the problem, minimizing any potential damage to your home.
Heating, Cooling, and Ventilation (Arizona only)
Our HVAC services include installation, maintenance, and repair of heating, cooling, and ventilation systems. Our team of experts is equipped to handle any issue, ensuring that your home stays comfortable all year round.
Residential Services Frequently Asked Questions