Restoring comfort to your home with fast, friendly, reliable service
We've been delivering exceptional plumbing, HVAC, and more to consumers for over 30 years. And we know how serious those needs can be to restore comfort to your home, especially in the harsh, desert climate. Restoring your comfort in your home is what drives us to do what we do.
Call us for your next home repair or upgrade, and see why our combination of on-time service, qualified technicians, and reliable repairs has made our services the one to beat in Arizona, Colorado, Nevada, New Mexico, and Texas.
Plumbing
Drain Cleaning
Jetting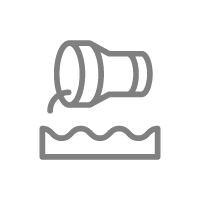 Sewer Camera Video Inspection
Leak and Line Locating
Heating, Cooling, and Ventilation (Arizona only)
We'd love to fix your heating, cooling, and plumbing problems.
Give us a call at 844-GO-COLLINS (844-462-6554).